HIMOINSA
is a leading Spanish multinational in the field of electric generators. The company produces generators that are sold under various brand names and this led to the need to create an
after-sales
care portal with differentiated accesses. With the Interactive Spares Multi-Brand module clients and machines are linked to a specific brand; therefore, during the login phase the user is directed to a specific section of the site. Each section features its own logo (the same logo is automatically printed on the catalogues), machinery and users.
The advantage for catalogue administrators is that all catalogues are created in a single
administration environment
. A range of customisations have also been created, including managing discount classes for each article and the automatic creation of spare parts catalogues.
The latter customisation allows the administrator to upload a
basic itemized list
of groups and serial numbers in .xls format from which Interactive Spares automatically assembles the interactive
spare parts catalogue
. Thanks to the Interactive Spares platform, the Spanish multinational now sells spare parts all over the world.
HIMOINSA |
www.himoinsa.com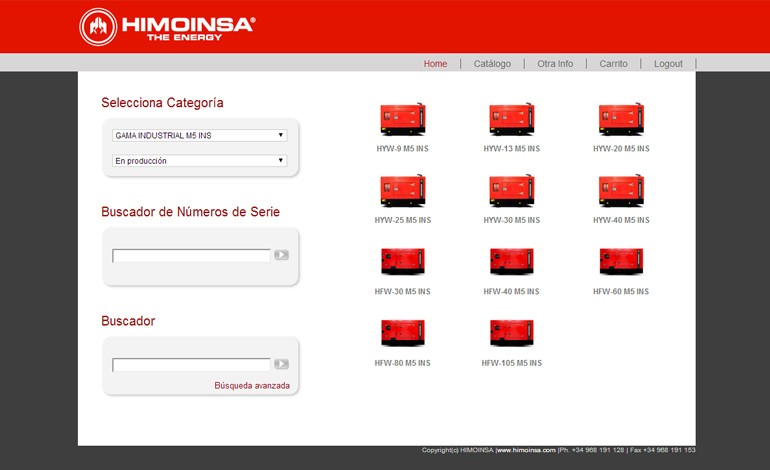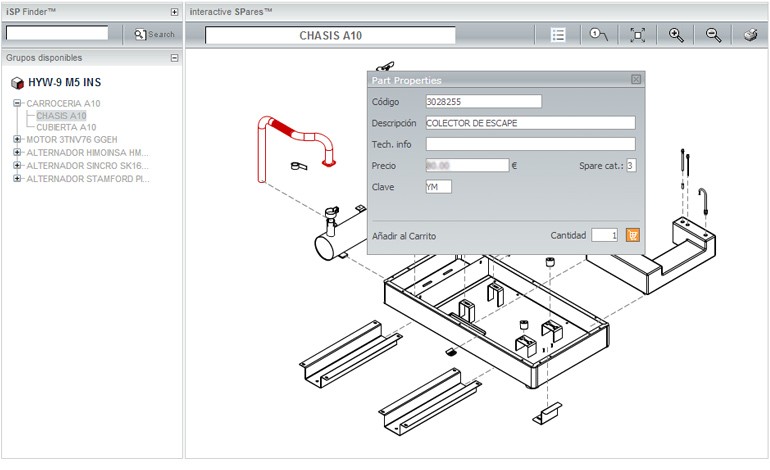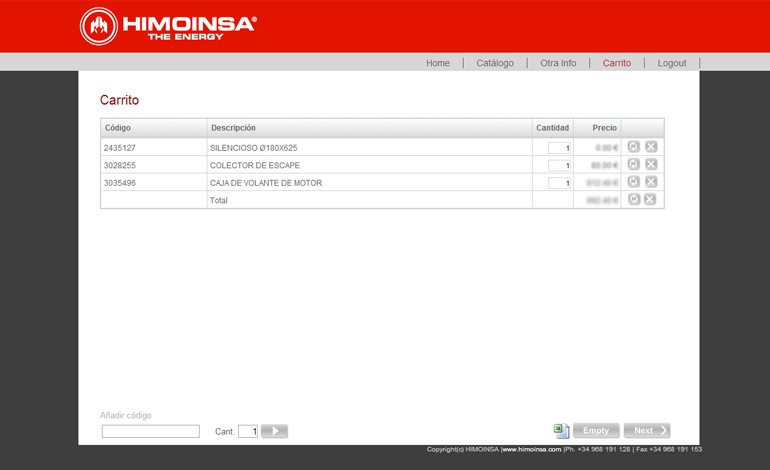 By continuing to use the site, you agree to the use of cookies. Cookie Policy
The cookie settings on this website are set to "allow cookies" to give you the best browsing experience possible. If you continue to use this website without changing your cookie settings or you click "Accept" below then you are consenting to this.