Interactive SPares, your parts portal.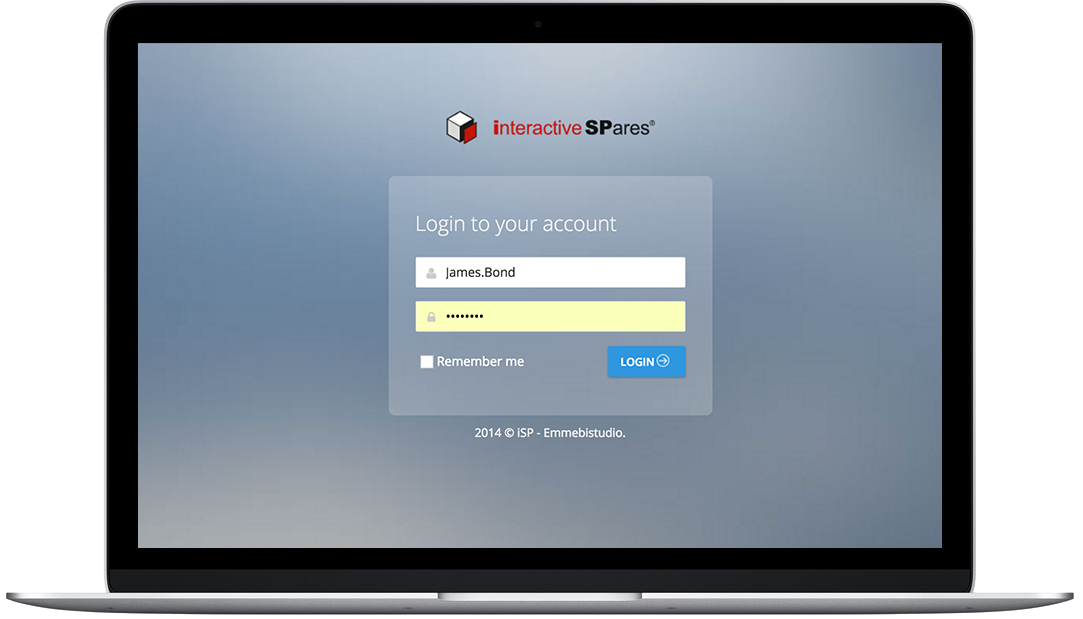 Interactive SPares offers you simpler and smarter ways to sell spare parts on the internet through the creation and publishing of interactive spare parts catalogues. One single application to do all you need: creating, administering and publishing spares catalogues on the web, analysing sales statistics of the most sold parts, managing orders and stocks. We have totally rewritten our software keeping the user experience of purchasers and administrators in mind. Today you can also use the cloud hosted version of Interactive Spares by avoiding the complexity of managing and configuring your IT infrastructure… and, last but not least, all our cloud plans enable you to generate a limitless number of users and spare parts catalogues.
Creating catalogues has never been easier
Discover the simplicity of the new
catalogue creation environment
. The new tree menu lets you move more quickly between the catalogue levels, create new groups and automatically import drawings and itemized code lists. Now you can associate groups to other groups and create endless hierarchical structures.
The renewed
graphic editor
means you can navigate with an interactivity equal to that of the final user and in this way, you can control exactly what your clients see. Interactive SPares is the only application that does not require the installation of software client to create interactive catalogues; interactivity is generated automatically by an algorithm that recognises drawing callouts. All this translates into saving in terms of time and investment for the company and unsurprisingly, Interactive Spares has been chosen by numerous
leading multinationals
.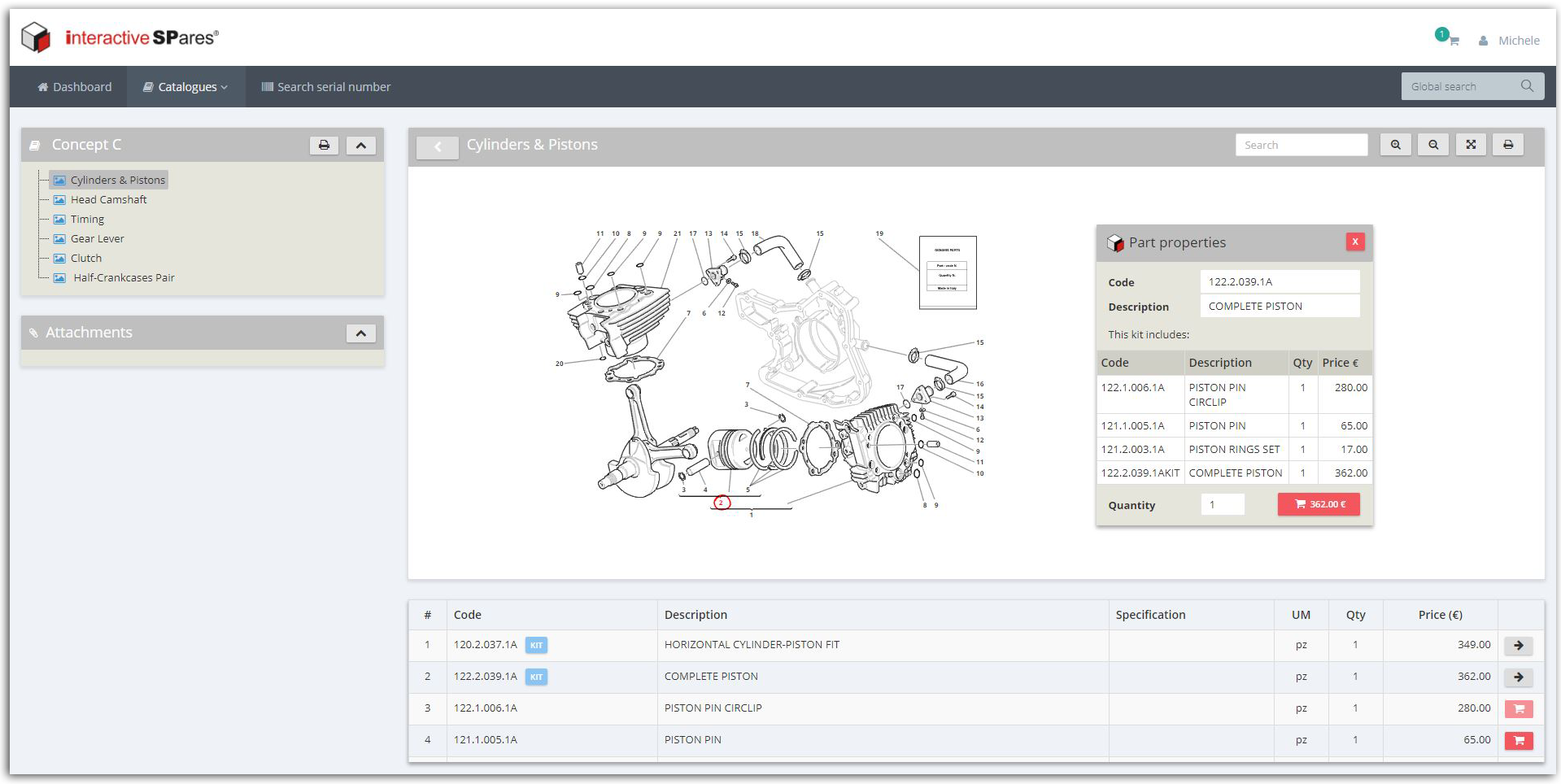 Interactive SPares speaks the languages of the world
With Interactive SPares you can configure the sales and interactive spare parts catalogue portal in the client's benchmark language. In this way, you can immediately sell all over the world without any communication issues. You can manage all the descriptions in the dictionary or configure a specific account to allocate to a professional translator to translate terms into all the languages you wish, including those with particular fonts such as Cyrillic, Japanese and Chinese.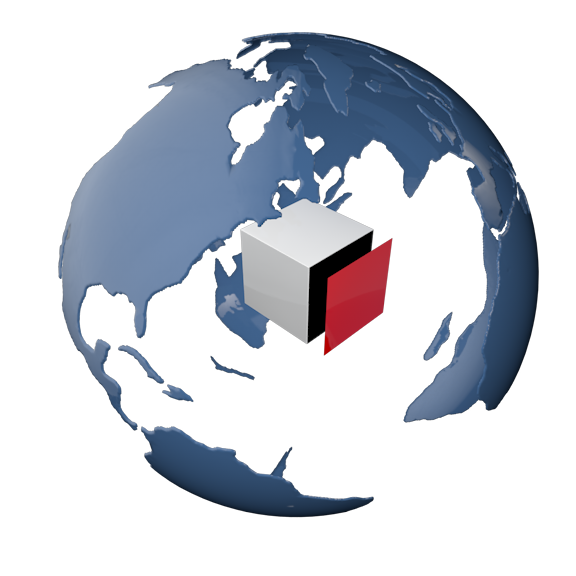 A complete e-commerce portal
Interactive SPares is not only a software for creating interactive spare parts catalogues, but a unique platform for creating and administering e-commerce sites dedicated expressly to the sale of spare parts online. Your clients or service centres can access the site using any desktop PC, tablet or smartphone device, consult spare parts catalogues or other technical information regarding the machinery, purchase products and check the status of their order. Now you can personalise your spare parts portal with just a few clicks and completely independently. You can upload your company logo and details, upload and manage price lists, handle orders and clients simply and quickly. Thanks to the warehouse module you can decide to allow your clients to see spare part availability and update stock quantities both automatically and manually.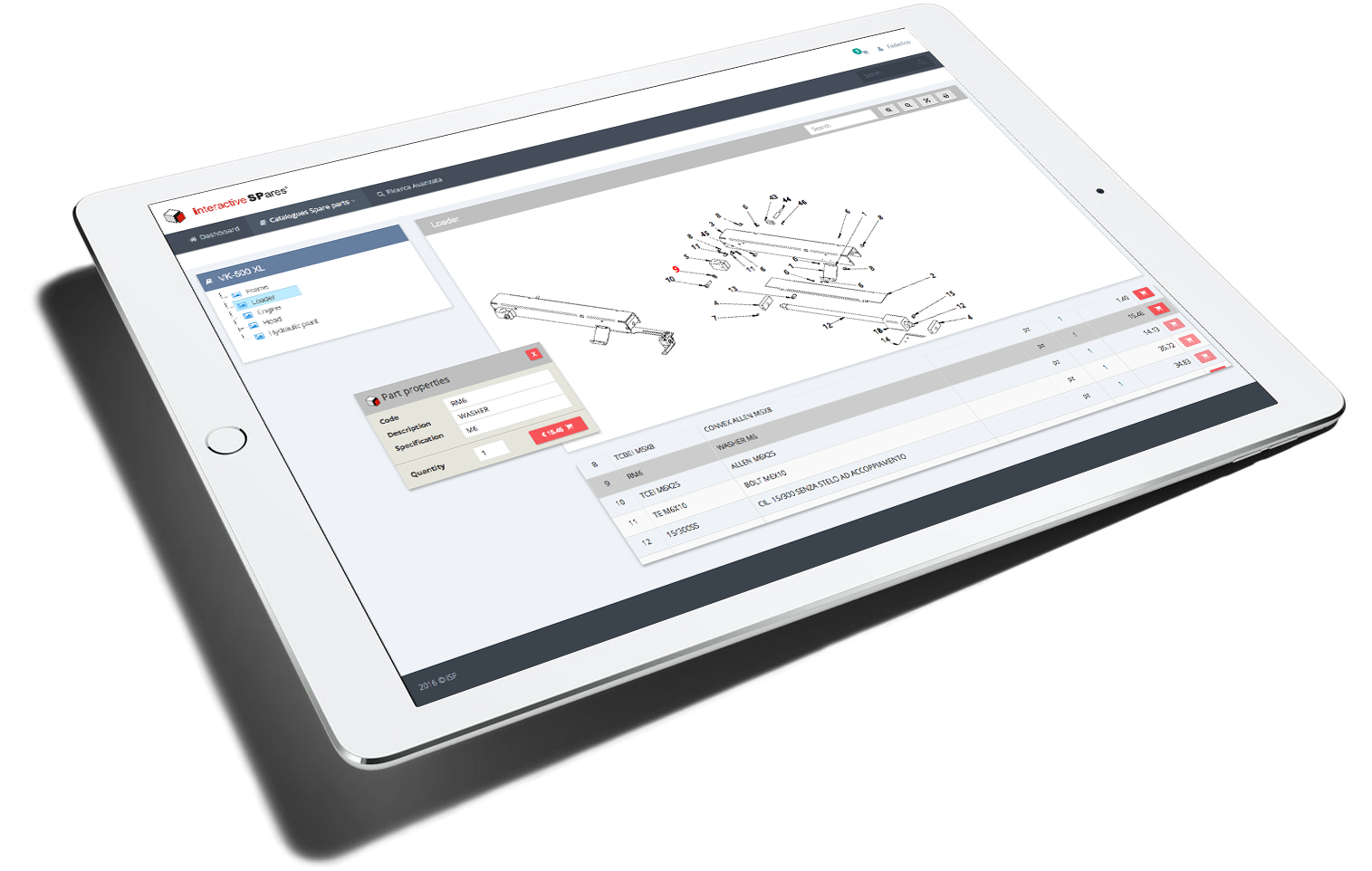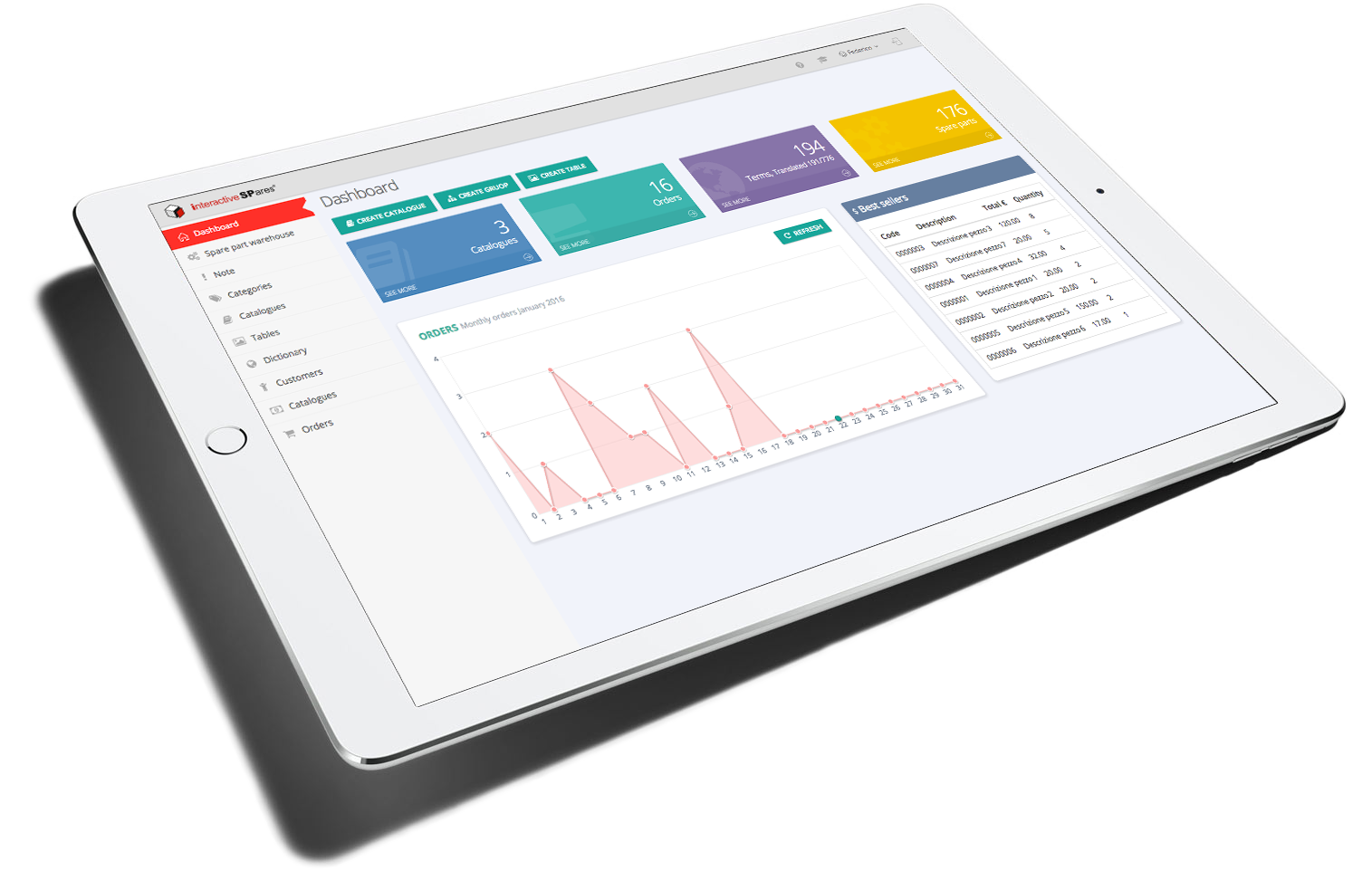 Automatically layout, print and create PDF files
Thanks to
printing technology
, Interactive SPares reaches new goals. Printing of drawings and therefore the entire spare parts
catalogue
uses
vectorization
processes, unlike most
web software
which uses bitmap technology. All this translates into excellent
print quality
, that isn't in the least grainy, which could compromise clear reading of codes and references. And you won't need to worry about the layout as Interactive SPares deals with this. You can decide whether to print a single spare parts table complete with codes, a group or an entire catalogue, complete with a personalised cover.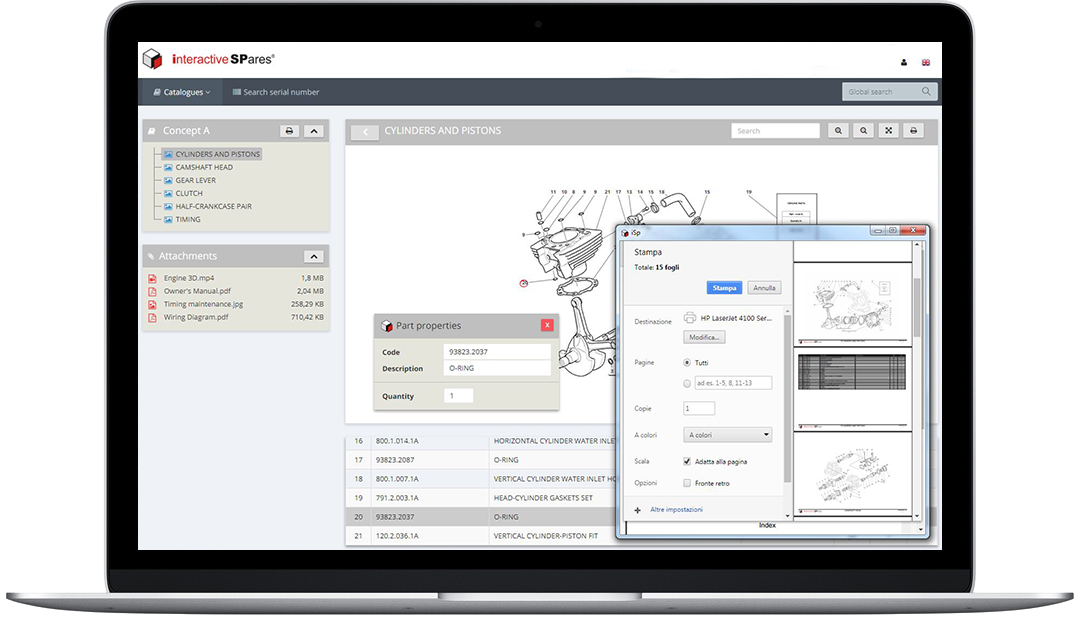 Complete information for each machine
You can associate an unlimited number of files to the machine models that comprise the spare parts catalogue. In this way, the final user can download instruction booklets, time charts, instruction videos, certificates, etc. There are no limits to the type of files managed (pdf, doc, xls, dwg, dxf, mov, vmw, etc.).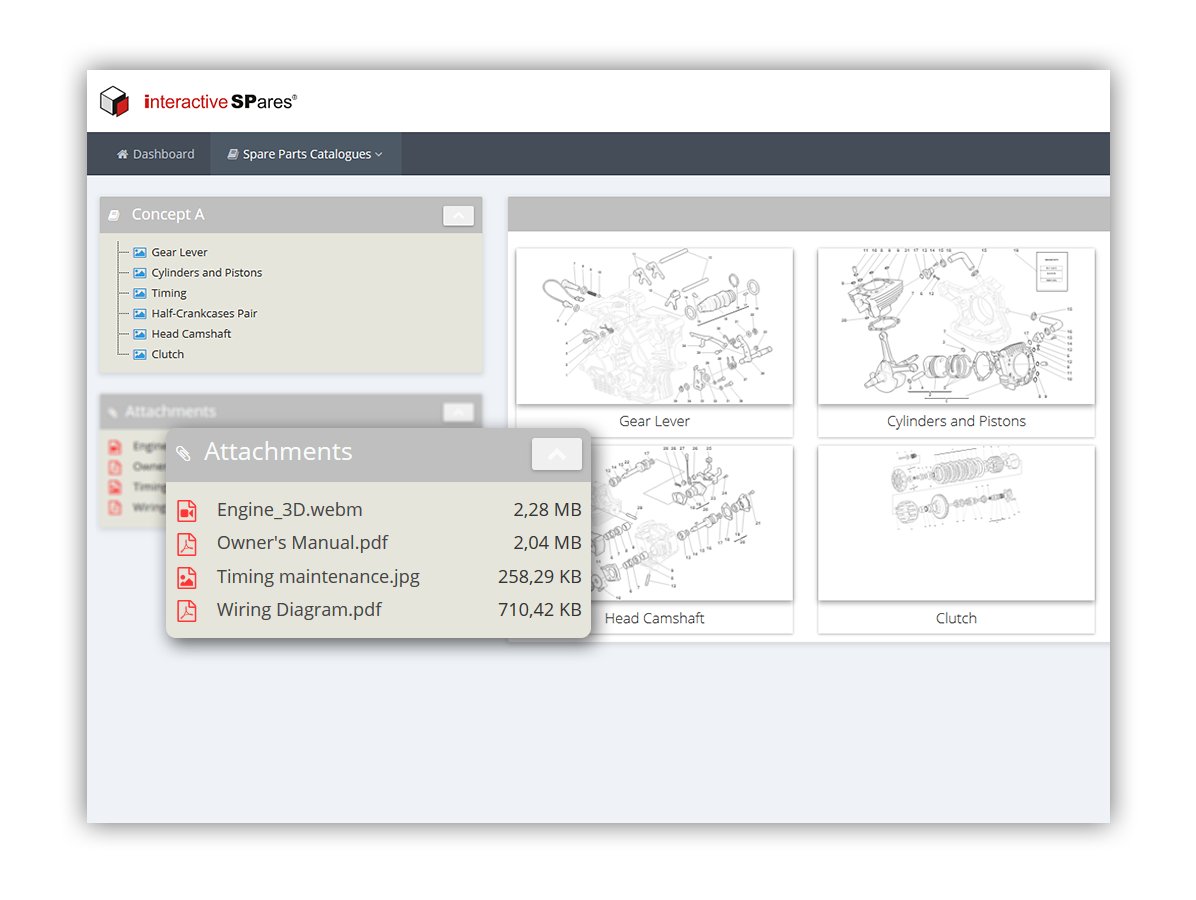 Advanced and personalised features
Interactive SPares is packed with features inherent to the configuration of spare parts, such as managing codes that are obsolete or have been replaced, product kits,
product notes
, and variations,
client profiling
,
multi-price lists
,
multi-brands
, etc. Our staff can satisfy any request for personalisation or integration with third-party IT systems such as PDM, ERP or other company management systems.
Contact us
and explain what you want in full and we can advise you on the solution that best suits your needs.