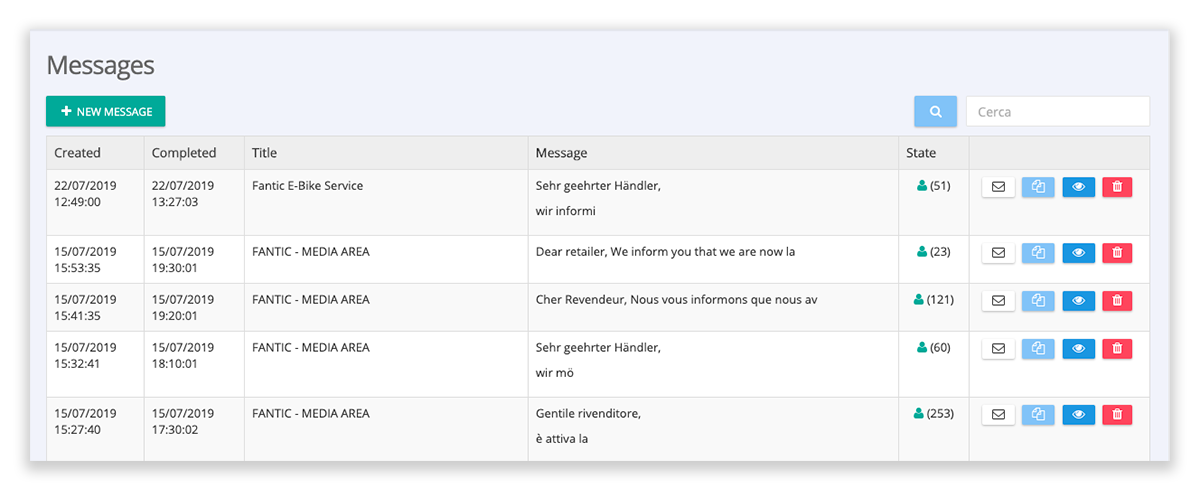 Campaigns
Thanks to this fantastic add-on, you can now create custom marketing campaigns tailor-made to your client profiles. For example, you can send mass communications to all your clients based in Spain or all those who speak Spanish (Argentinians, Mexicans, Venezuelans, etc.). If your package includes the MultiBrand extension, you can also filter the recipients according to their brand.
Editor
This extension allows you to easily create recall and marketing campaigns, update your published spare parts catalogues and lots more besides. Thanks to the advanced contents editor, you have complete freedom to personalise your content. You can create tables, text styles, insert images and links.
Archive
Every communication campaign is automatically saved, so you can view the record of the emails you have sent, including the list of users who have received them. The extension requires a connection to the client's SMTP server. Emails are sent using the strictest security measures for bulk emails.
This add-on is part of the
Gold
plan but can also be integrated into other plans.
Contact us
for more information.
By continuing to use the site, you agree to the use of cookies. Cookie Policy
The cookie settings on this website are set to "allow cookies" to give you the best browsing experience possible. If you continue to use this website without changing your cookie settings or you click "Accept" below then you are consenting to this.