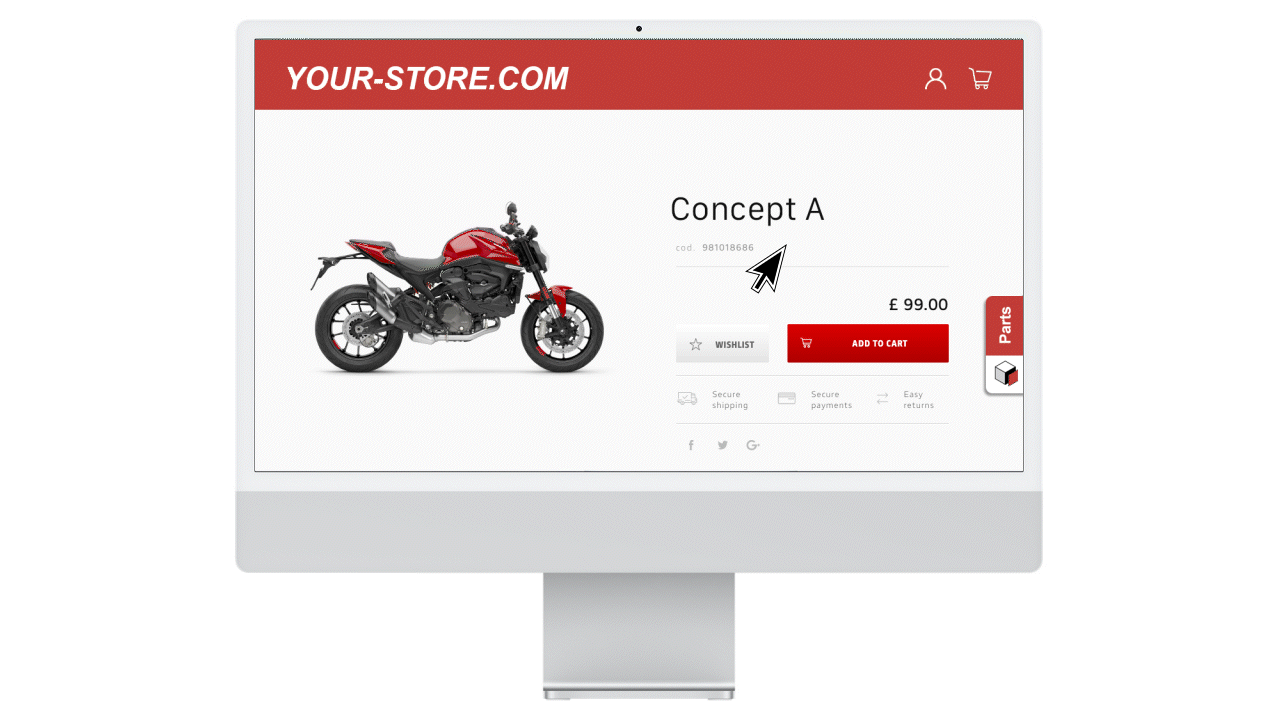 An interactive catalogue within your online shop
With this module you can take advantage of Interactive SPares' interactive catalogues within your online shop.
With a small integration you can open a window within a product page of your shop and display the interactive spare parts catalogue made with Interactive SPares. When the user clicks on the part to buy it, the item will be placed in the shopping cart of your shop.
This solution is ideal for machine and parts dealers who already have an online store and want to improve their customers' shopping experience with interactive, error-proof browsing!
Request documentation for integration into your site
By continuing to use the site, you agree to the use of cookies. Cookie Policy
The cookie settings on this website are set to "allow cookies" to give you the best browsing experience possible. If you continue to use this website without changing your cookie settings or you click "Accept" below then you are consenting to this.