This add-on allows you to create personalised client profiles. For instance, you may want only certain distributors to be able to see prices or you would like your end clients to be able to consult the spare parts catalogues, with the option of forwarding a request for a quotation only.
You can also stop certain clients activating warranties or sending claim requests, as well as ensuring they do not receive email communications.
This feature is most effective when combined with the
Mailing
and
Warranties and Claims
extensions. It can also be used on its own but, in this case, the functions offered by Mailing and Managing warranties and claims will not be available.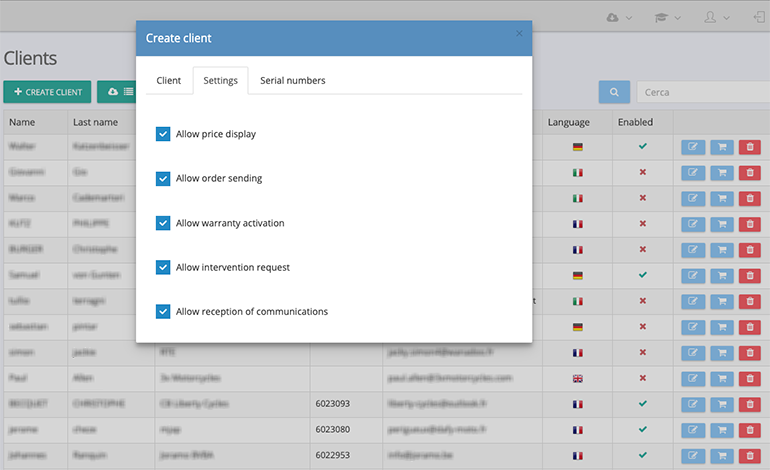 This add-on is part of the
Gold
plan but can also be integrated into other plans.
Contact us
for more information.
By continuing to use the site, you agree to the use of cookies. Cookie Policy
The cookie settings on this website are set to "allow cookies" to give you the best browsing experience possible. If you continue to use this website without changing your cookie settings or you click "Accept" below then you are consenting to this.