VI.BE.MAC
 is a leading company manufacturing
industrial sewing machines
for the fashion industry. The company exports its products all over the world and offers an excellent
after sales service
. VI.BE.MAC has always believed in providing the best customer service through a
portal to buy spare parts
and manage technical assistance requests, and had since long an own software to create
electronic spare parts catalogues
. The rapid growth of the company led VI.BE.MAC. to search the market for more versatile and tailor-made tools and to finally choose Interactive SPares for its versatility and its capability to import all the catalogues created by another software, thus avoiding the need to create new
interactive catalogues
and saving time and money.
Several
customization and integration
interventions with the company's
managing software
were implemented; from a serial number managing module which offers the customers a catalogue with all the machines they bought to an assistance module which guides the users step by step when they request
technical assistance
and replacement of parts under
warranty
. This module also offers the possibility to add photos and notes for each single part forming a machine enabling the manufacturer's personnel to deal with any request promptly and effectively.
VI.BE.MAC. |
www.vibemac.com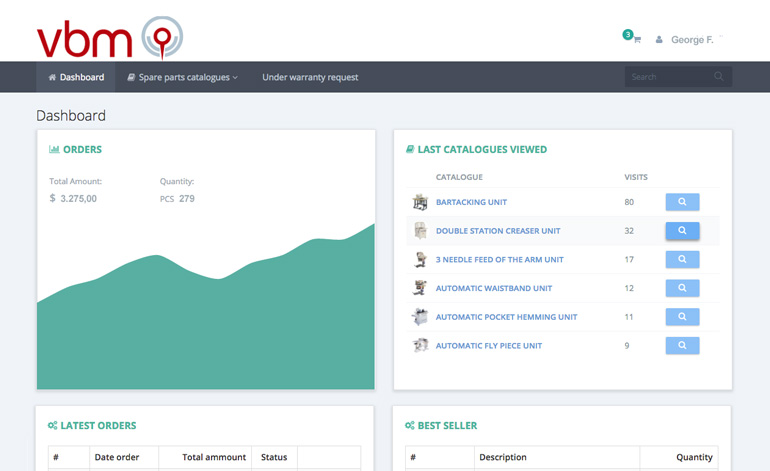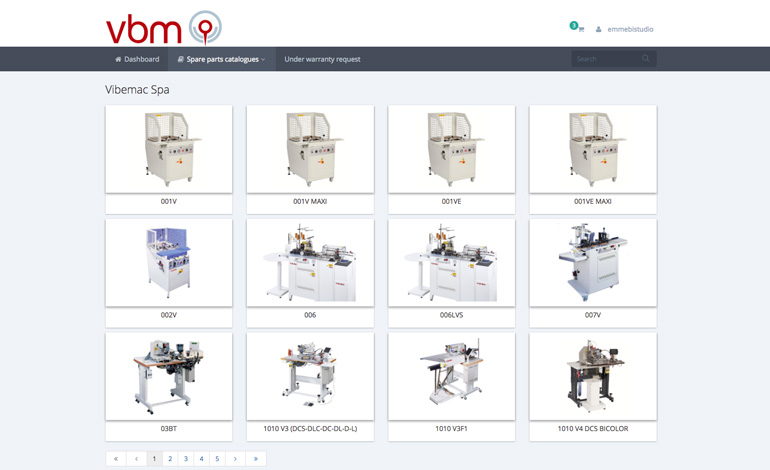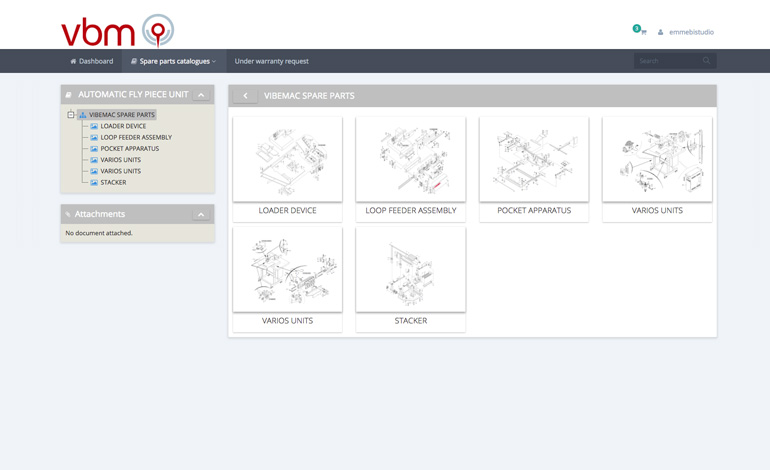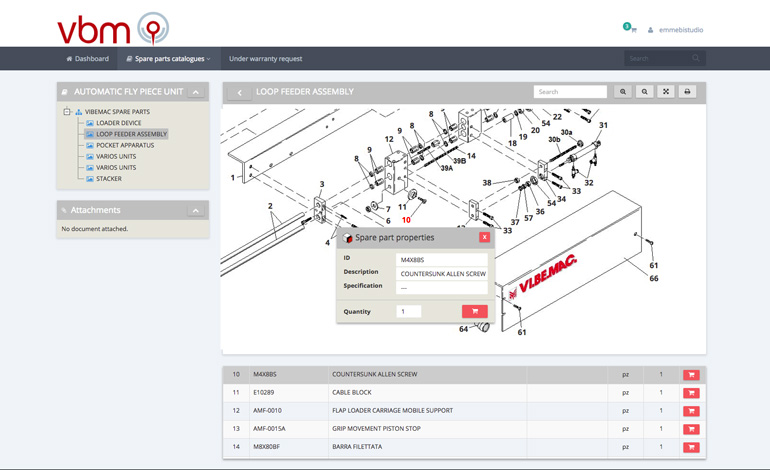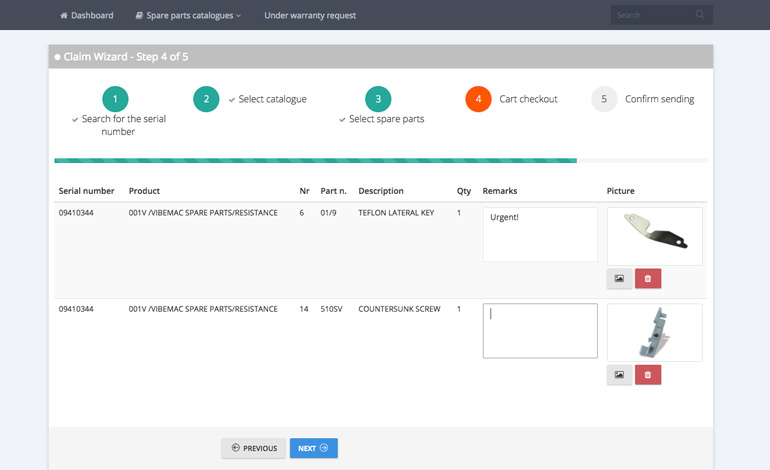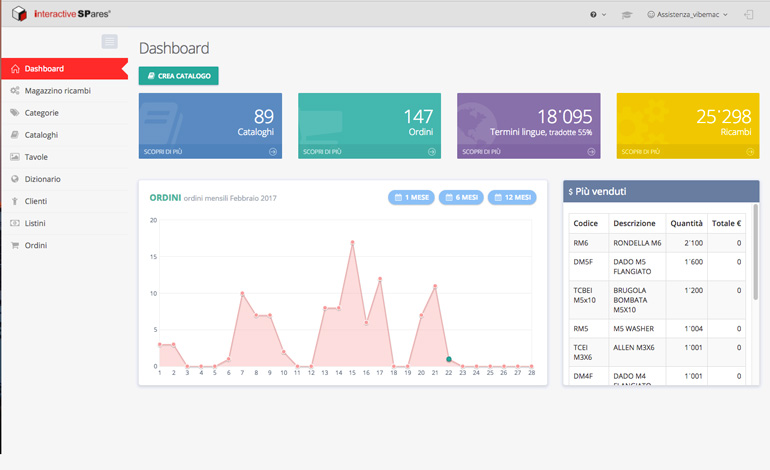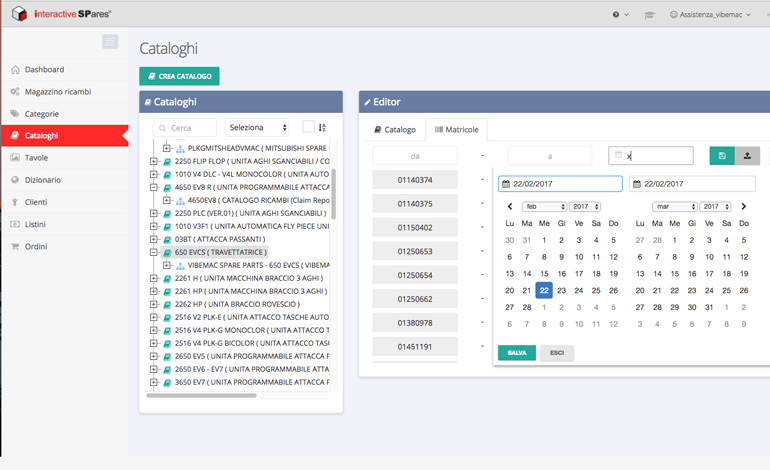 By continuing to use the site, you agree to the use of cookies. Cookie Policy
The cookie settings on this website are set to "allow cookies" to give you the best browsing experience possible. If you continue to use this website without changing your cookie settings or you click "Accept" below then you are consenting to this.