Managing the shipping costs of spare parts has never been so easy. Set the shipping costs per geographical area and define the free shipping minimum order. Costs are updated in just a few clicks.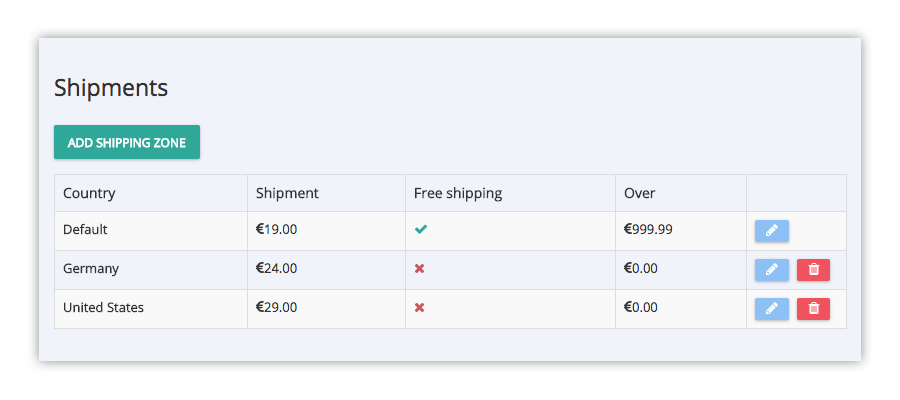 Add shipping destinations
Add the areas where your customers are located.
When making a purchase, your customers are informed of the shipping cost for the spare parts they have in the cart. You can also set a free shipping minimum order.
And if you need more parameters like weight or volume of goods to manage shipping,
contact us.

We can customize the basic module to satisfy your needs.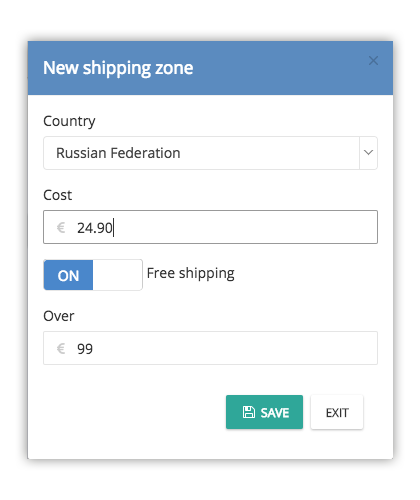 On the Customer's Side
With just a few simple operations, you have made available total order costs in your customers' carts.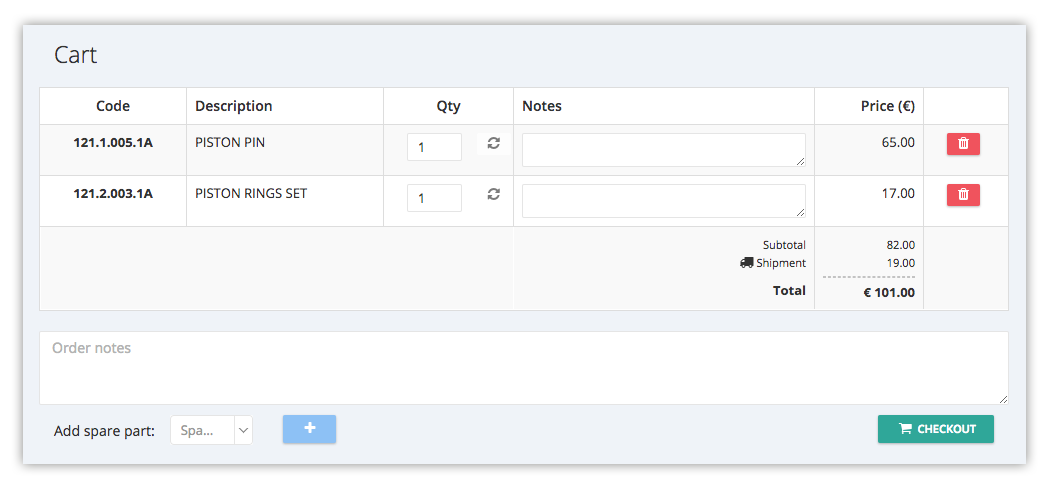 By continuing to use the site, you agree to the use of cookies. Cookie Policy
The cookie settings on this website are set to "allow cookies" to give you the best browsing experience possible. If you continue to use this website without changing your cookie settings or you click "Accept" below then you are consenting to this.