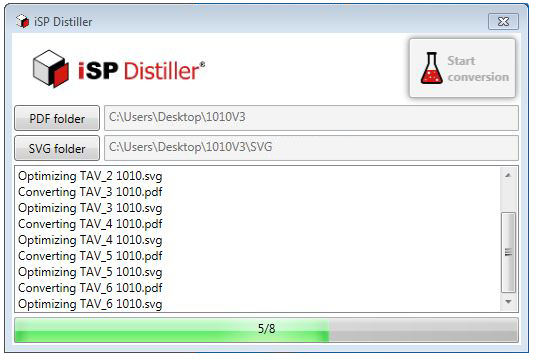 We decided to offer manufacturing companies a new and easy way to convert their spare parts catalogues from .PDF to the interactive SVG format. Today you can download the free iSP Distiller™ software to batch convert all the drawings of your spare parts catalogues.
With iSP Distiller you can convert complete folders with thousands of files automatically and in a few minutes. The converted drawings can then be uploaded to the spare parts portal created with Interactive SPares.
With a simple upload the spare parts administrator can publish the interactive spare parts drawing without any need to use any other software or editor to hot-spot the part list references.
By continuing to use the site, you agree to the use of cookies. Cookie Policy
The cookie settings on this website are set to "allow cookies" to give you the best browsing experience possible. If you continue to use this website without changing your cookie settings or you click "Accept" below then you are consenting to this.