Today,
Palazzetti Lelio S.p.A.
is one of the leading companies in the field of domestic heating using wood biomass (wood and pellets) on a European and global level. The company was founded in 1954 in Porcia (PN) and produced concrete products for interiors. This was followed a few years later with the industrial processing of marble for floors and walls.
The
open structure
of Interactive Spares made it possible for the IT experts at Palazzetti to integrate the software with their own ERP. This enabled them to create a streamlined workflow to manage the production and publication of
spare parts catalogues electronic
and printed format more quickly and to transfer orders automatically onto the management system.
Palazzetti can now manage its four brands in a differentiated manner on the spare parts portal generated by Interactive SPares. To do this, a feature known as
Multi-Brand
was added that allows the administrator to create separate sections on the site, each with its own logo, machines and clients.  
Palazzetti Lelio Spa |
www.palazzetti.it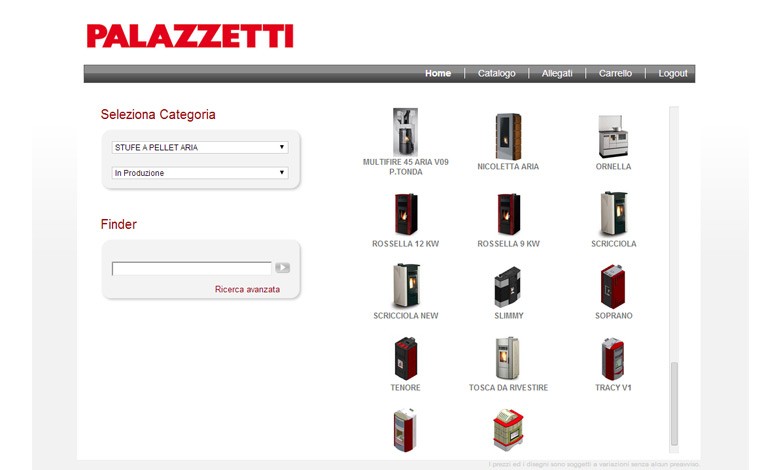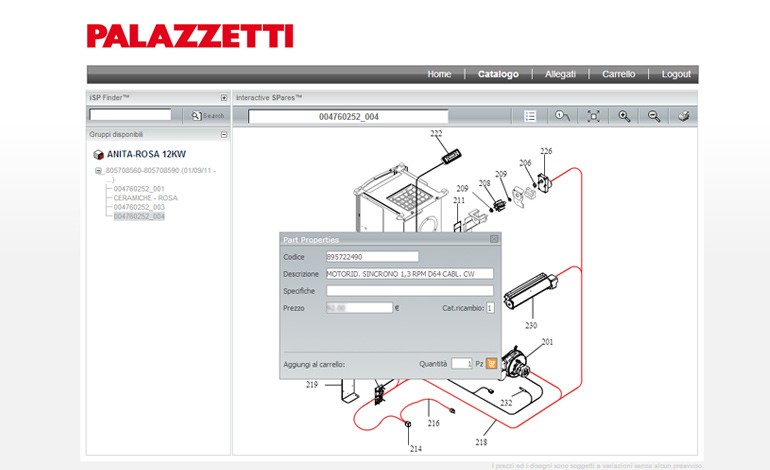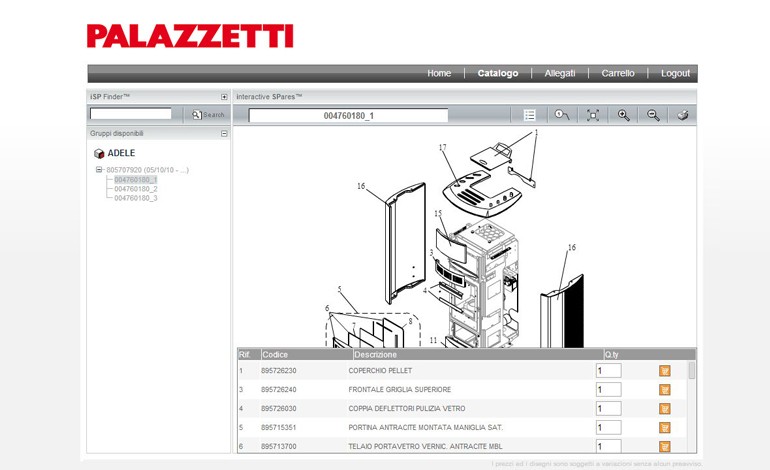 By continuing to use the site, you agree to the use of cookies. Cookie Policy
The cookie settings on this website are set to "allow cookies" to give you the best browsing experience possible. If you continue to use this website without changing your cookie settings or you click "Accept" below then you are consenting to this.